Brisbane affordability to drive interstate migration
Thinking of dipping your toes into Brisbane's real estate market?
What is not to like, with a subtropical climate, laid back lifestyle and relatively affordable property.
Brisbane's relative affordability to the New South Wales and Victorian real estate market could well help stimulate the local market to recover in 2018.
People are opting out of expensive and crowded Sydney and Melbourne, and many are choosing to move to Queensland, attracted by the prospect of a laidback lifestyle and a smaller mortgage.
So much so that Ironfish's Australian Residential Property Outlook (2017) notes that Queensland now has the highest positive interstate migration rate in Australia. SQM Research also highlights the price gap between Brisbane and Sydney/Melbourne which is currently the largest it has been for 20+ years.
QBE's affordability index rates the Sunshine state's capital at a positive 20.6 per cent, with Sydney at -39.7 per cent and Melbourne -36.2 per cent. This is based on the percentage of monthly disposable income allocated by a household for mortgage repayments.
What regions in Brisbane are popular for investors?
So where to buy in Brisbane in 2018?
SQM's Louis Christopher likes Brisbane's eastern suburbs, which have posted a rise of 16 per cent over the last three years. If you want to invest in a house then it is worth looking at the following Brisbane growth regions:
Pallara, which according to CoreLogic recorded price growth of 35.8 per cent in the past year.
Nudgee, has posted capital growth of 7.7 per cent annually over the last ten years.
Highgate Hill, has recorded average price growth of 7.6 per cent each year over the past decade, and has a relatively affordable median house price of $650,000.
Gaythorne, has grown 7.4 per cent annually, and where the media house price is $798,500.
In terms of units, you need to tread cautiously as oversupply is still an issue for inner Brisbane and the CBD. Unit completions eased in 2017 but underlying demand remains weak. This is going to apply pressure on rents and prices.
Christopher cautions against looking at units in the CBD with a yield of less than 6 per cent gross, and recommends looking further afield in greater Brisbane for a better deal.
How are property prices in Brisbane expected to change in 2018?
The Brisbane property market is forecast to make modest gains in 2018, primarily due to relatively weak local economic conditions. Christophers Housing Boom and Bust Report predicts modest growth of +3 per cent to +7 per cent for 2018.
QBE's view is that underlying demand is forecast to strengthen a little, and that apartment oversupply should ease as new developments are put on hold. They believe that Brisbane's median house prices will rise 7% to $590,000 by June 2020, with unit prices projected to remain flat for this timeframe.
Brisbane investment properties vs regional QLD: what do the experts think?
So, should you invest in Brisbane property hot spots or a more affordable regional Queensland?
Unlike other regional localities in Australia, Queensland has several self-sufficient areas which can stand on their own feet economically. You do need to do your homework, and identify areas with a diverse range of sectors that can sustain the local economy, rather than a one-trick pony. Mining towns happen to fall into this category, and are inherently riskier investments.
Rather, you should aim to look to the Sunshine Coast, Gold Coast and Townsville, which all have solid long term capital growth potential. All have infrastructure developments in the works or near completion. For Townsville this is a diverse array of projects (mining, military and port upgrade) while the Gold Coast is benefitting from the knock on effect of the 2018 Commonwealth Games.
The Sunshine Coast is also posting solid gains,with Buddina, Forest Glen, and Noosa Heads all recording gains of 13 per cent or more over the last year. CoreLogic also reports that in the June 2017 quarter 92.8 per cent of sales on the Sunshine Coast were for more than owners originally paid for their units.
In terms of affordability, Domain records the median house price in Brisbane at $551,840, where in regional Townsville it is $325,000, while in mining reliant Mackie it is just $308,750. The Gold Coast ($605,000) and Sunshine Coast ($580,000) are comparatively expensive, even against state capital Brisbane.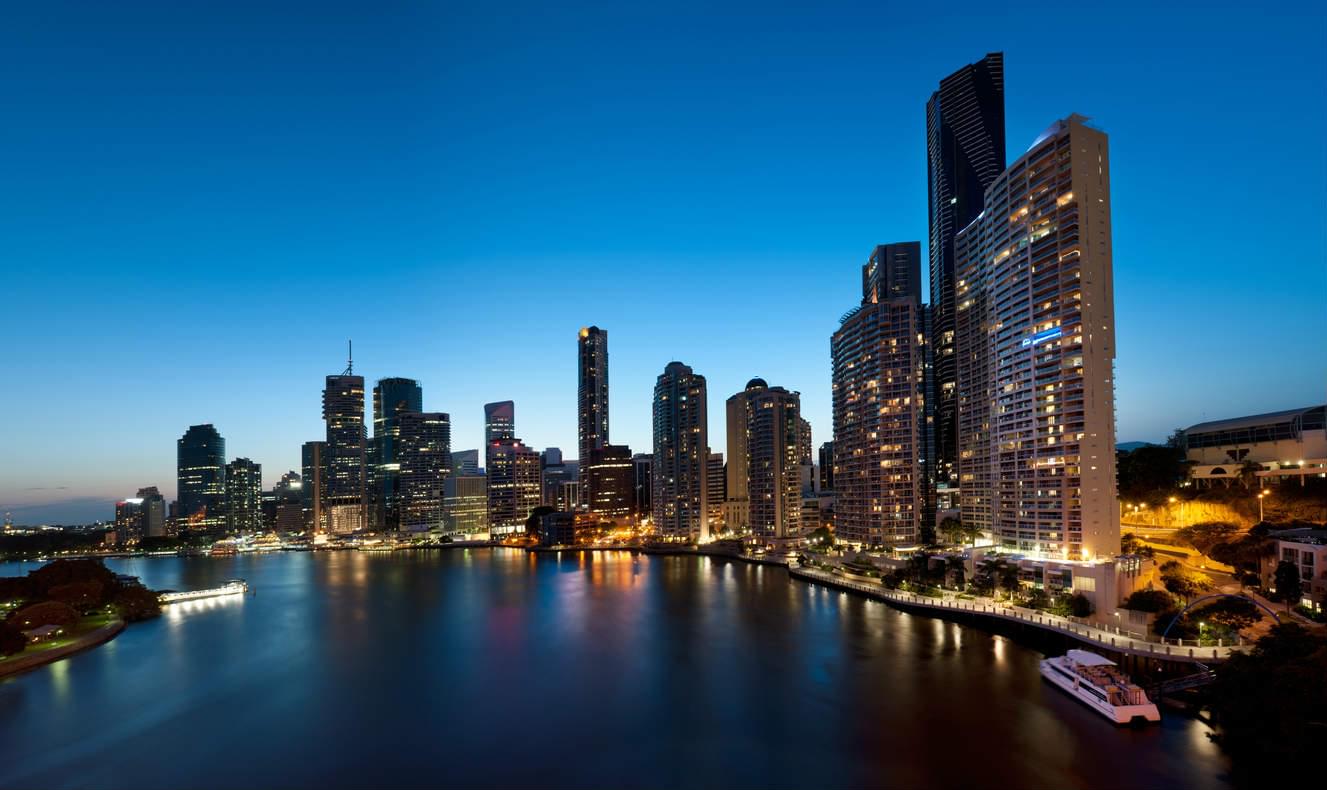 Will Brisbane suffer from apartment oversupply in 2018?
There was evidence of oversupply in Brisbane's unit market as early as 2015/16 when new dwelling building began to exceed demand. QBE's Australian Housing Outlook notes that completions in this market more than doubled from 2013/14 to an estimated 28,000 dwellings in 2016/17.
Brisbane's inner city units have since seen an increase in vacancy rates and reduction in rental rates. Unit prices have also fallen across Brisbane over the last year and this has prompted construction approvals to fall. Some analysts are saying the fears of a more significant and prolonged correction were overblown, and the market is actually correcting.
Urbis's Brisbane Apartment Essentials report claims inner city unit sales are steady with the average sale price of new units at an all-time high of $725,563. Louis Christopher, managing director of SQM Research, concurs highlighting that building approvals have fallen significantly, though recommends looking for rental yields of at least 6 per cent gross or more if you are looking to buy in Brisbane's CBD.
Investing in property in 2018: where should I start?
New to property investment? Then you need to have a clear understanding about what's involved in property investing. The best place to start is to research your market carefully. You also need to identify what type of investor you are, buy and hold (long term), renovate and sell (flipping) or are you looking for ongoing positive cash flow? Then consider what type of property will attract tenants and ensure solid price growth for the future.
Ask yourself if you know the difference between positively geared and negatively geared property?
You should also get property investment advice from a variety of sources, including a financial planner or adviser. You can also speak to real estate agents in Brisbane, who will have local insights and a feel for where the market is going. And when it comes to selling your investment property a dedicated tax accountant can help you navigate the often complex rules that apply, particularly regarding your Capital Gains Tax obligations. We also have resources to help inform your Australian property investment decisions, including online property reports and tips to help you find the right real estate agent.
Source: https://www.openagent.com.au/blog/best-areas-in-brisbane-to-buy-property-in-2018#